Authors Theatre presentation of Southern Haunt, followed by Q&A with playwright Kathryn Walat and director Portia Krieger

7:30 p.m. Monday, April 2, 2018
Studio Theatre, Performing Arts Center Center, University at Albany uptown campus
The New York State Writers Institute's Authors Theatre presents a staged reading of Southern Haunt, "a spooky, sexy Southern gothic play set in Savannah," followed by Q&A with playwright Kathryn Walat and director Portia Krieger at 7:30 p.m. Monday, April 2, 2018 at the Performing Arts Center's Studio Theatre on the University at Albany uptown campus.
A discussion following the reading allows the audience to interact with the playwright, director, and actors to respond to the work. In addition to assisting the playwright, the discussion session offers the audience a rare glimpse into the creative process and the opportunity to contribute to the formation of a work of art.
"The piece only has three characters, which was a writer's challenge that I gave myself: to see if I could keep the drama going with mostly two-person scenes," said Walat, an assistant professor in the Theatre Program at the University at Albany. "There's some comedy too, and seeing whether that works is another reason why I'm looking forward to hearing the work in front of an audience."
What about the "spooky" element of the play? Walat responds, "How can you make something creepy - and even scary - in the theater, without the use of cinematic special effects? That's a question that my director, Portia Krieger and I have been talking about." "I've worked on several projects with Portia, including a production in New York with New George's theater company," said Walat. "She's an amazing collaborator—insightful in her dramaturgical feedback, and open and generous with everyone in the rehearsal room."
Walat's award-winning plays include Creation, for which she was nominated for an LA Stage Alliance Ovation Award for Playwriting; Victoria Martin: Math Team Queen, an Off-Broadway production published in New Playwrights: The Best Plays of 2007; Bleeding Kansas; See Bat Fly; and Ancient Gods of the Backwoods. She also wrote the libretto for the chamber opera, Paul's Case, which The New Yorker named one of "Ten Notable Performances" for 2014.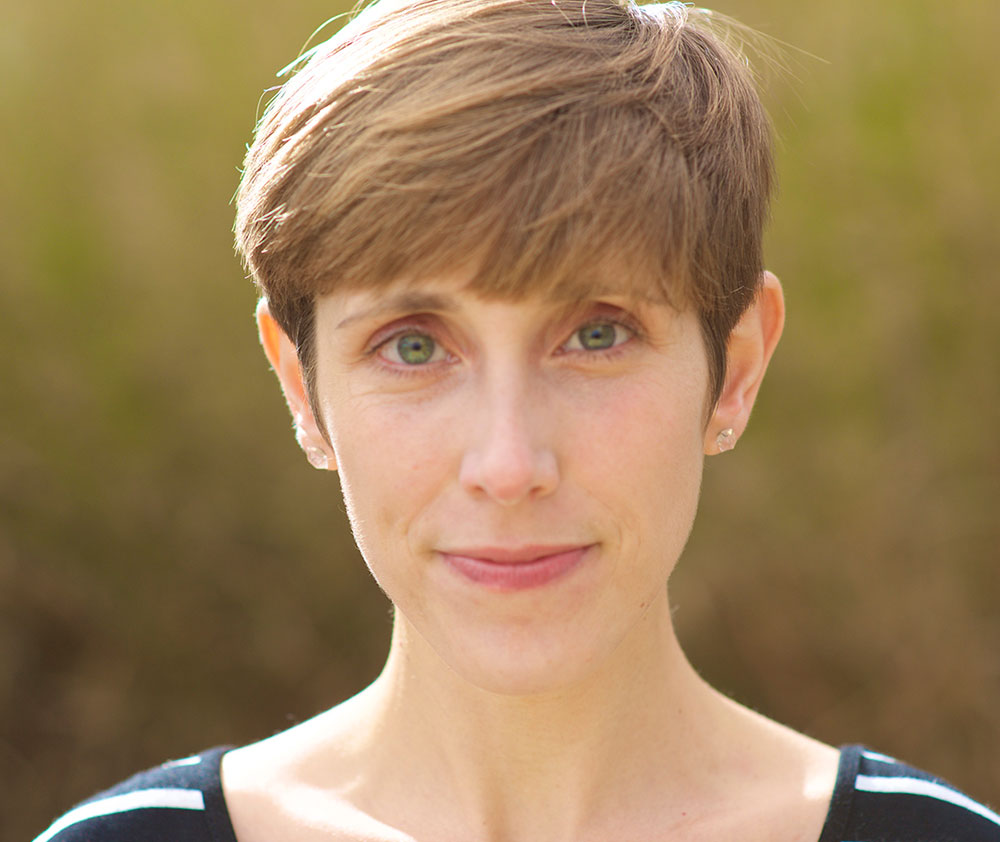 Portia Krieger is a New York-based theater director whose recent productions include Olivia Dufault's The Tomb of King Tot, selected as a "Critics' Picks" by the New York Times; Susan Bernfield's Tania in the Getaway Van; Sofia Alvarez's Friend Art; Sarah Einspanier's The Convent of Pleasure; Caroline V. McGraw's The Bachelors; and Eager to Lose, a burlesque farce co-created with writer Matthew-Lee Erlbach, director Wes Grantom, and burlesque starlet Tansy (Ars Nova).
The three actors – "a fabulous bunch," said Walat -- have each performed on Broadway, Off-Broadway, and regionally throughout the country. Christian Conn appears later this month in the Off-Broadway production of David Ives' The Metromaniacs, Portia Johnson played Mama Nadi in the Pulitzer Prize-winning Ruined in New York and LA, and Ismenia Mendes has recently had leading roles in recent productions of the Public Theater/Shakespeare in Central Park.
Authors Theatre was created to bring dramaturgy and audience response into the creative process. Featuring staged readings of original plays-in-progress or adaptations of work from other genres, Authors Theatre is designed to focus on dramatic writing as literary text and to provide a mechanism to assist playwrights in the creation of new work.
"Getting to explore my play with these artists, and to be in dialogue with the greater UAlbany literary/theater community about it, will be such a benefit to my process, as I continue to work on the piece," Walat said. Past participants have included Denis Johnson, Stephen Adly Guirgis, Russell Banks, Dava Sobel, Horton Foote, Richard Russo, Warren Leight, Robert Stone, David Rabe, and many others.
Authors Theatre two-way conversation transforms to private nature of reading and writing into a more public creative act. See a list of previous Authors Theatre presentations.