Professors Who Inspire Us
Professors Who Inspire Us
Our teachers have many roles in our lives. Some have a traditional teaching role - from our preschool experiences to our postgraduate experiences. Others may have other roles: parent, relative, neighbor, youth leader, friend, sibling, and others. What they all have in common is the ability to have a meaningful, and sometimes profound, influence on our lives and the directions our lives take. Interestingly, this influence most often comes from who they are rather than what they teach.
These are some of the professors that students in The Honors College have found particularly inspiring.
Professor Victor Asal (Department of Political Science)
Professor Alissa Worden (School of Criminal Justice)
Professor Barbara Sutton (Department of Women's Studies)
Professor Robert Rosellini (Department of Psychology)
Professor Richard Zitomer (Department of Biological Sciences)
Professor John Delano (Department of Atmospheric and Environmental Sciences)
Professor Eric Keenaghan (Department of English)
Professor Rabi Musah (Department of Chemistry)
Professor Gordon Gallup (Department of Psychology)
Professor Rachel Cohon (Department of Philosophy)
Professor David McCaffrey (Department of Public Administration and Policy)
Professor Lance Bosart (Department of Atmospheric and Environmental Sciences)
Professor Laurie Feldman (Department of Psychology)
Professor Raymond Van Ness (School of Business)
Professor Angie Chung (Department of Sociology)
Professor Ross Lazear (Department of Atmospheric and Environmental Sciences)
Professor Victor Asal
(Department of Political Science) received his PhD from the University of Maryland in 2003 and his MA from Hebrew University, Israel, in 1996. He is a specialist in Comparative Politics and International Relations and his research currently focuses on why some groups of people decide to kill people they do not know and other groups decide to discriminate against or restrict the rights of people they do not know. For example, working with his colleague R. Karl Rethemeyer and many honors college students, they have built a large data base on terrorist organizations, the Big Allied and Dangerous (BAAD) database, to explore questions such as: Why, of the 395 identifiable terrorist organizations operating between 1998 and 2005, had only 39% killed anyone ?" (Professor Asal is pictured with five 2010 honors graduates who worked on one of his research projects.)
Some of Professor Asal's recent publications include:
Asal, Victor, Mitchell Brown, and Renee Gibson Figueroa. 2008 "Structure and Empowerment and the Liberalization of Cross-National Abortion Rights." Politics and Gender. 4 (2):265-84.
Asal, Victor and Paul G. Harwood. 2008 "Search Engines: Terrorism's Killer App." Studies in Terrorism and Conflict. 31(7): 641-654.
Asal, Victor, and R. Karl Rethemeyer. 2008 "Dilettantes, Ideologues, and the Weak: Terrorists Who Don't Kill." Conflict Management and Peace Science. (3):244-63.
Professor Asal enjoys spending time with his family, which currently involves a great deal of analysis involving Lego and Playmobile and has recently expanded into remote control airplanes (he tries to co-pilot as best he can). He is an avid reader of history (his other undergraduate major) and science fiction.
About teaching honors courses, Professor Asal notes: I have greatly enjoyed my classes with honors students because they have been a great deal of fun. The small class sizes and the highly engaged students have allowed the classes to really embrace the "becoming a lab rat in your own experiment" approach that interactive teaching involving political simulations allow.
From some of Professor Asal's students:
Professor Asal has been one of the most influential people I have met at SUNY Albany. When I was a freshman, he helped me to explore the political science program that is now my major. He has been my advisor for the past year and has been an exceptional help. His teaching methods and advising methods are helpful and exciting.
Although Professor Asal is a top-notch researcher and a leader in terrorist studies as well as nuclear proliferation, I believe that he was meant to be a lecturing professor. His classes are most always interactive with real world simulations to demostrate difficult concepts in international relations. He is always around to give advice, assistance, and just talk if you need.
I have had two classes with Professor Asal and he truly cares about his students - in terms of calling students back when they emailed him with a question, getting students involved in his research opportunities, and generally challenging us to be excited about political science. I have only had great experiences work with him as my professor and advisor.
More information about Professor Asal can be found on his departmental homepage.
Professor Alissa Worden's research focuses on the decision-making processes of criminal justice actors, agencies, and networks. As an example, one of her current projects examines whether the characteristics of courthouse cultures and political environments shape informal decision-making processes and patterns of case outcomes. She is using date from police departments and courthouses in five New York communities. She also studies the influences on, and consequences of, policy change. For example, she is involved in a study that has assessed police departments' and prosecutors' policies and practices related to family violence.
Professor Worden received her Ph.D. from the University of North Carolina at Chapel Hill in 1987. She has been a professor at UAlbany since 1990. Her recent publications include:
Andrew Davies and Alissa Pollitz Worden. 2008. State Politics and the Right to Counsel: A Comparative Analysis. Law & Society Review 42(4).
Alissa Pollitz Worden. 2007. "Courts and Communities: Toward a Theoretical Synthesis." In David E. Duffee and Edward Maguire, editors, Criminal Justice Theory. New York: Routledge.
Alissa Pollitz Worden and Bonnie E. Carlson. 2005. "Attitudes and Beliefs about Domestic Violence: Results of a Public Opinion Survey: Beliefs about Causes." Journal of Interpersonal Violence 20(10).
Professor Worden taught an honors course during the first year of The Honors College. She recently noted: I have to say that it was rather fun this past year to have had in my grad classes a number of students who I first met as freshmen in my criminal justice honors course four years ago. It is not often in a university this size that you get to watch students through their entire metamorphosis from freshman year to graduation.
One of Professor Worden's students writes: Professor Worden is definitely an inspiration to me. She is an out-of-the-box professor, who encourages creativity in your writing. Nothing in her class seems standardized, meaning her assignments allow each student to come up with their own conclusions on how to complete it, yet still getting the purpose of the assignment through. Her teaching style encourages her students to ask questions about anything, including things that are "set in stone."
Additional information about Professor Worden is available on her department website.
Professor Barbara Sutton (Department of Women's Studies) was raised in Buenos Aires, Argentina, where she received a law degree in 1993. She came to the US soon after that and received her BA and PhD (2004) from the University of Oregon. Professor Sutton's scholarly interests include globalization, body politics, human rights, women's and global justice movements, and intersections of inequalities based on gender, class, race-ethnicity, sexuality, and nation, particularly in Latin American contexts.
Some of her recent publications are:
Sutton, Barbara. 2010. Bodies in Crisis: Culture, Violence, and Women's Resistance in Neoliberal Argentina. New Brunswick, NY: Rutgers University Press.
Sutton, Barbara, Sandra Morgen, and Julie Novkov, eds. 2008. Security Disarmed: Critical Perspectives on Gender, Race, and Militarization. New Brunswick, NJ: Rutgers University Press.
Sutton, Barbara. 2007. "Naked Protest: Memories of Bodies and Resistance at the World Social Forum." Journal of International Women's Studies 8 (3): 139-148.
About her teaching, Professor Sutton writes: A central goal of my teaching is to facilitate the emergence of socially engaged, informed individuals who can grasp complexity, perceive relationships and contradictions, and see beyond and through mainstream understandings of the social world. To that end, I incorporate a variety of sources of information, bring marginalized voices into the conversation, and create opportunities for students to do their own research and analysis. I hope for my courses and interactions with students to expand the boundaries of the thinkable, speakable, and doable in positive ways.
An honors student notes: Professor Sutton is a professor I will never forget. She taught my first women's studies class and inspired me to become a women's studies major. She has been supportive in everything I have done. My other classes with her were great and she was always there when I needed help on my thesis. I trust her with everything from graduate school advice to writing my letters of recommendation. I don't think I've ever met anyone who made me feel so confident in myself and my work. She has taught thousands of students I am sure, but she has always been there for me on a more personal level, constantly encouraging and supporting me.
More information about Professor Sutton can be found on her departmental homepage.
Professor Robert A. Rosellini is a SUNY Distinguished Teaching Professor in the Department of Psychology. He received his Ph.D. in 1974 from DePaul University with specialization in Experimental Psychology and was an NIMH Post-Doctoral Fellow at the University of Pennsylvania from 1974 – 1977 where he further specialized in animal learning and animal models of psychopathology under the direction of Professors Martin Seligman and Richard Solomon. He joined the faculty in the Department of Psychology at the University at Albany in the Fall of 1977. He has served as department chair and is currently Director, Undergraduate Studies in Psychology.
His research has focused on associative learning processes in Drosophila Melanogaster, controllability and predictability of stress, animal models of psychopathology and animal models of addiction. Over the years he has had the pleasure of mentoring 13 doctoral students in the Biopsychology Ph.D. program in the Department of Psychology. Some of his favorite publications include:
Phelan, L.L., Rodd, Z. A., Hirsch, H. V. B., & Rosellini, R.A. (2001) Exposure to cold: Aversive Pavlovian conditioning in individual D. Melanogaster. Physiological Enthomology 26, 219 – 224.
Abrahamsen, G. C., Caldarone, B. J., Stock, H. S., Mongeluzi, D., & Rosellini, R. A. (1998) Opiate withdrawal-like behaviors induced by naloxone following exposure to a contextual fear stimulus. Neuro-Psychopharmacology & Biological Psychiatry. 22, 1303-1316.
Rosellini, R.A., & Lashley, R.L. (1992). Opponent Process Theory: Implications for criminality. In J. McCord (Ed.) Advances in Criminological Theory: Facts, Frameworks, and Forecasts (Vol. 3). New Brunswick, NJ. Transactions Publishers. pp. 47 62.
Rosellini, R. A., & Seligman, M. E. P. (1975). Frustration and learned helplessness. Journal of Experimental Psychology: Animal Behavior Processes, 104, 149 157.
Professor Rosellini notes: I consider myself most fortunate to have had and continue to have the opportunity to teach undergraduate and graduate courses. Even after 30+ years of teaching, I still find it exciting and most rewarding to engage students in the discipline of Psychology. I want to take this opportunity to thank all the students who over the years have motivated and assisted me in trying to improve my teaching – particularly the students in TPSY 102 Honors Introduction to Psychology. I am truly appreciative of their patience in suffering through my teaching mistakes and I am indebted to them for helping me to improve my teaching. I also owe a deep debt of to my wife Joanne for her unselfish support and love over the past 40 years and to my sons Michael and Anthony, who in numerous ways have helped me become a better teacher and mentor.
Some of Professor Rosellini's honor students write:
Professor Rosellini is dedicated to teaching, he knows how students learn, and he is willing to go the extra mile for his students. His class was the reason I decided to minor in Psychology.
Professor Rosellini is a great teacher, really getting me excited and interested in class every day. His class was the reason for me majoring in psychology.
More information about Professor Rosellini can be found on his departmental homepage.
Professor Richard Zitomer (Department of Biological Sciences) received his PhD from the University of Pennsylvania (1972) and joined the faculty at the University at Albany in 1976. His research uses yeast as a model organism to study how cells repress gene expression. During his years at UAlbany, he has trained seventeen PhD students. They include faculty members at Emory University, Northwestern University, University of Kentucky, Medical School of South Carolina, Delaware State University, American University in Lebanon, and the University of Oulu in Finland. Recent publications include:
Klinkenberg, LG, Webb, T, and Zitomer, RS (2006). Synergy Among Differentially Regulated Repressors of the Ribonucleotide Diphosphate Reductase Genes of Saccharomyces cerevisiae. Euk Cell 5: 1007-1017.
Klinkenberg, LG, Mennella, TA, Leutkenhaus, K, and Zitomer, RS (2005). Combinatorial repression of the hypoxic genes of Saccharomyces cerevisiae by the DNA binding proteins Rox1 and Mot3. Euk. Cell 4: 649-660.
Kastaniotis, A.J., and Zitomer, R.S. (2000). Rox1 mediated repression: Oxygen dependent repression in yeast. Adv. Exp. Med. Biol. 475, 185-196.
Professor Zitomer and his wife have four children and three grandchildren.
Professor Zitomer writes: Teaching at UAlbany has been a highly rewarding experience. I have taught Introductory Genetics in one form or another for over thirty years, and recently have had students whose parents had taken genetics with me decades before. It is rewarding to introduce students not only to the wonders of modern genetics, but also to the rigors of scientific thinking. I have recently developed an upper level course in the Genetics of Human Disease, and enjoy seeing how juniors and seniors have begun to integrate the information from their various science courses to enhance their understanding of the material beyond the immediate facts I provide. Teaching an honors course provides different rewards. The students are highly motivated. They are eager to take on challenges, and I love to see them get absorbed into assignments. The small class size allows discussions that are not possible in my larger courses, and this gives me the added pleasure of getting to know the students. It also adds the dimension of students learning from each other, and given the breadth of interests and majors represented, they do have a lot to contribute to each other and to me.
About Professor Zitomer, some honors students have noted:
I remember taking "Introduction to Genetics" my sophomore year and being constantly challenged, yet learning a lot. Dr.Zitomer was able to meet with me for office hours on numerous occasions and even took the time to help me research a genetic disease suffered by a family member. I will remember his expertice and patience for a long time.
Professor Zitomer is very energetic/funny in class and always takes the time to answer everyone's questions. He does not make one feel that his/her questions are stupid, instead he encourages one to think differently and makes students believe that nothing is impossible (except defeating him in a basketball tournament).
More information about Professor Zitomer can be found on his departmental homepage.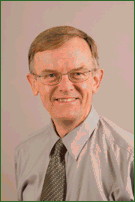 Professor John Delano is a SUNY Distinguished Teaching Professor in the Department of Atmospheric and Environmental Sciences. He received his PhD from Stony Brook University (1977). He is the Associate Director of the New York Center for Astrobiology and the Principal Investigator of the NASA Astrobiology Program in collaboration with colleagues at Rensselaer Polytechnic Institute, Syracuse University, University of Arizona, University of North Dakota, and Albion College. In 2011, Professor Delano was honored by being named a Citizen of the University. Recent publications include:
Delano J.W. (2009) Scientific exploration of the Moon. Elements, 5 (1), p. 11-16.
Gray E. Q., Hocker C. L., Ponzo J. B., Coonrod K. R., and Delano J. W. (in press) Theropod footprints at Dinosaur State Park in Rocky Hill, Connecticut, USA: Additional constraints on the trackmakers and the physical environment. Ichnos. (The first four authors were students in one of Professor Delano's honors courses.)
Joshi P.C., Aldersley M. F., Delano J. W., and Ferris J. P. (2009) Mechanism of montmorillonite catalysis in the formation of RNA oligomers.
J. Amer. Chem. Soc., 131, p. 13369-13374.
Professor Delano notes: My family lives in rural setting not far from the UAlbany campus where we are trying to use our knowledge of the environment to live greener life-styles (i.e., practice what we preach). To that end, we have (a) installed 3.2 kilowatts [kW] of solar panels for generating ~35% of our home's annual electrical energy, (b) installed a solar thermal system consisting of 40 evacuated tube collectors for generating most of our domestic hot water that has lowered our annual use of electrical energy by another 35%, (c) purchase the remainder of our electrical energy from renewable sources, specifically wind, that is option available to all electric rate-payers in New York State, and (d) participate in a recycling campaign that has cut the volume of our domestic waste by nearly 75%. In addition, we host visits to our home by undergraduate students majoring in Environmental Science and/or belonging to the University's Honors College to describe our efforts to live in a more environmentally responsible manner. Although we still have a ways to go in further lowering our carbon footprint, my family has begun the journey and continues to make progress.
Some of Professor Delano's honors students write:
Professor Delano is inspiring to every student. I took his class last semester called The Search for Life Beyond Earth. I'm not good at science and therefore do not like science, but by the end of every class (mind you it was at 9:20 in the morning MWF) I was ready to switch majors and become John Delano.
His energy is contagious. He inspires his students to strive for excellence. His interest in the material is palpable as well as his desire to pass on the knowledge he holds.
Professor Delano is one of the most energetic people I've ever met. I've taken two classes with him outside of my major, despite being a proclaimed idiot in the realm of science. He makes learning fun - this man has run into walls, jumped on tables, and told many a story in his day! You aren't taking his classes to get an easy A, you take them because he is a master at what he does and you want to be an informed global citizen.
More information about Professor Delano can be found on his department homepage.
Professor Eric Keenaghan (Department of English) received his Ph.D. from Temple University in 2003. Since then, he has been on the faculty at UAlbany, being promoted to Associate Professor in 2009. Professor Keenaghan's research focuses on literary theory as it relates to the queer redefinition of politics, individualism, and eroticism in modernist and cold war poetries of the United States, Cuba, and Spain. His most recent publication in this area is his book: Queering Cold War Poetry: Ethics of Vulnerability in Cuba and the United States. Other critical publications include:
"Intimacy and Injury: The Queer Transfiguration of Racialized Exclusion in Langston Hughes's Translations of Nicolás Guillén." Translation Studies. 2.2 (July 2009): 163-77.
"Life, War, and Love: The Queer Anarchism of Robert Duncan's Poetic Action during the Vietnam War." Contemporary Literature, special issue: "Contemporary Literature and the State." Eds. Matthew Hart and Jim Hansen. 49.4 (Winter 2008): 633-58.
"Vulnerable Households: Cold War Containment and Robert Duncan's Queered Nation." Journal of Modern Literature, special issue: "Poetry, Poetics, and Social Discourses." Ed. Rachel Blau DuPlessis. 28.4 (Summer 2005): 57-90.
As well as a scholar, Professor Keenaghan is a poet. His poetry has been published in several magazines and e-magazines and he is currently working on his first major book of poetry, Love Letters to my Husband.
One of the students in Professor Keenaghan's recent honors course, The Art of War, wrote: He is one of those professors who seems strict and somewhat intimidating, but just by interacting with him in the classroom you can see what a down-to-earth person he is. His syllabus was extremely well-planned and he had a variety of texts that were difficult because they were so different from the norm. While the work seemed to be a lot at times, you can tell he gives out the work in order to push his students to realize that they can do great things if they REALLY put their minds and hearts to it.
Additional information about Professor Keenaghan is available on his department webpage.
Professor Rabi Musah (Department of Chemistry) received her PhD from the University of Arkansas in 1995 and was a Postdoctoral Fellow at the Scripps Research Institute from 1994 - 1998. While at the University at Albany, she received the university's Excellence in Teaching Award in 2005. Her research interests focus on (a) the isolation, analysis, biological evaluation, and structure elucidation of natural products from medicinally important plants and (b) rational evaluation of folkloric, ethnomedical, and traditional medicinal plants, particularly those having anticancer, anti-microbial and anti-HIV properties. Her recent publications include:
Kim, Seokwon; Kubec, Roman; Musah, Rabi A. Antibacterial and Antifungal Activity of Sulfur-containing Compounds from Petiveria alliacea L. J. Ethnopharmacology (2006), 104, 188-192.
Kubec, Roman; Musah, Rabi A. g-Glutamyl Dipeptides in Petiveria alliacea. Phytochemistry, (2005), 66, 2494-2497).
Musah, Rabi. A. The HIV-1 Nucleocapsid Zinc Finger Protein as a Target of Antiretroviral Therapy. Curr. Top. Med. Chem., (2004), 4, 1605-22.
Professor Musah describes her philosophy of teaching on her website. Her description includes: My teaching philosophy is based on the premise that for a student to learn some chemistry, they need to care to learn chemistry. Caring does not mean that they will want to major in it, or even that they will pass the course. It does mean that they will want to come to class because they will definitely learn something very fascinating that they can share with people they know, or use themselves. It also means that they will come to class because they are assured that their spirits will be uplifted, and that at some point during the lecture, they are likely to smile or even laugh. After all, chemistry can also be very funny.
One of her honors students wrote: Dr. Musah is my organic chemistry II professor. Even though the material is very hard and tedious, she convinces us that each and every student is capable of getting an A. Also, she relates to us in ways that make me enjoy chemistry more than I ever have in my life. She is a wonderful teacher.
More information about Professor Musah is available on her website.
Professor Gordon Gallup (Department of Psychology) was recruited from Tulane University to Chair the Psychology Department at U Albany, and served in that role for three consecutive 3-year terms. He is a former editor of the Journal of Comparative Psychology, and currently serves as an Associate Editor of the journal
Evolutionary Psychology. He has 270 archival publications on topics such as mirror self-recognition, the evolution of intelligence, human reproductive competition, semen chemistry and behavior, predator-prey relations, paternal assurance tactics, rape avoidance strategies, evolutionary medicine, and the psychobiology of interpersonal attraction. Some of his recent research includes romantic kissing as an evolved courtship display, yawning as a brain cooling mechanism, menstrual cycle variations in voice, embedded reproductive messages in song lyrics, preeclampsia as a response to unfamiliar semen, and morning sickness as a maternal immune response.
Some of his recent publications are:
Corey, T. P., Shoup-Knox, M. L., Gordis, E. B., & Gallup, G. G., Jr. (2012). Changes in physiology before, during, and after yawning. Frontiers in Evolutionary Neuroscience, 3:7.
Bremser, J. A., & Gallup, G. G., Jr. (2012). From one extreme to the other: Negative evaluation anxiety and disordered eating as candidates for the extreme female brain. Evolutionary Psychology, 10, 457-486.
Gallup, G. G., Jr., Burch, R. L. & Petricone, L. (2012). Sexual conflict, infidelity, and vaginal/semen chemistry. In T. Shackelford & A. Goetz (Eds.), The Oxford Handbook of Sexual Conflict in Humans. New York: Oxford University Press. Pp. 217-232.
One of Professor Gallup's honors students writes: "After taking Professor Gallup's Experimental Psychology course, I realized my passion for research. His teaching style ingrained the foundations of the scientific method into me by asking more from me than just regurgitating facts. I went on to take Evolutionary Psychology with him. This course once again pushed me to further specify my interests to Evolutionary Psychology, and since then I have been working in his lab. My experience at SUNY Albany would not have been the same had it not been for Dr. Gallup, who has guided me through every step of research from creating a research idea to developing it into a publishable paper. He is always available to help and discuss ideas, and has a breadth of knowledge and expertise that is an invaluable resource to students. I am so glad that I have had the opportunity to work with such an incredible professor.
More information about Professor Gallup and his research can be found on his departmental webpage.
Professor Rachel Cohon (Department of Philosophy) received her PhD from UCLA in 1986. Her fields of interest are ethics, the philosophy of action, and the history of ethics. About her teaching, Professor Cohon writes: When I was an undergraduate I had wonderful, enthralling professors who introduced me to a mind-stretching subject
called philosophy. Here was a way to use logical thinking to investigate profound issues about the fundamental nature of reality and of human life. I try to infect my students with the excitement that my own teachers passed on to me. The combination of vast prospects and strict intellectual rigor can be addictive to anyone who likes to think. I foster that addiction whenever possible.
Professor Cohon is the author of Hume's Morality: Feeling and Fabrication (Oxford University Press, 2008), a book reinterpreting Hume's meta-ethics and virtue ethics. She has written extensively on Hume's moral and political philosophy and theory of the passions, and on systematic topics related to normative reasons for action.
Some of Professor Cohon's other publications are:
"Hume's Indirect Passions," in Elizabeth Radcliffe, ed., A Companion to Hume, Blackwell Publishing, 2008.
"Hume on Promises and the Peculiar Act of the Mind," The Journal of the History of Philosophy 44, no. 1 (January 2006).
"The Roots of Reasons," The Philosophical Review 109, no. 1 (January 2000), 63-85.
One of Professor Cohon's honors students writes: Professor Cohon in the philosophy department has truly inspired me. Her Moral Choices class was the first ethics course I took and it made me realize that this was the academic area I was interested in pursuing. She is by far the most helpful professor I've ever had. She answers e-mails promptly and is always willing to make an appointment if I can't make her office hours. She does a great job explaining difficult concepts in class, and her enthusiasm and depth of knowledge into the subject matter make class very enjoyable.
More information about Professor Cohon is on her departmental homepage.
Professor David McCaffrey is a Distinguished Teaching Professor of Public Administration and Policy. Professor McCaffrey joined the faculty at UAlbany in 1980, after receiving his Ph.D. in sociology from SUNY Stony Brook. Professor McCaffrey's research interests are the design and behavior of regulatory and self regulatory systems, especially in the financial markets, and processes of cooperation and collaboration. He is the Co-director of the Institute for Financial Market Regulation, which is a joint program with the University at Albany and the Albany Law School, and he is the Director of the University at Albany Undergraduate Major and Minor in Financial Market Regulation. Professor McCaffrey's publications include:
David McCaffrey, "Review of the Policy Debate Over Short Sale Regulation During the Market Crisis." Albany Law Review, 73(2): 483-519 (April 2010)
David P. McCaffrey and David W. Hart, Wall Street Polices Itself: How Securities Firms Manage The Legal Hazards Of Competitive Pressures (New York: Oxford University Press, 1998).
David P. McCaffrey, The Politics of Nuclear Power: A History of the Shoreham Nuclear Power Plant (Dordrecht, The Netherlands: Kluwer Academic Publishers, 1991).
One of Professor McCaffrey's honors students wrote: I never had a three hour class that was so engrossing that I didn't have to look repeatedly at my phone for the time - until Professor McCaffrey's class. Professor McCaffrey is on top of the financial situation in America - sharing the latest news with us every class. He mixes lecture with discussion and media to convey a comprehensive picture of whatever topic we are discussing. His knowledge of the markets and government regulation is comprehensive - but the thing he's best at is showing both sides of an argument. You may come to his class with one view of something - your mind made up - but by the time you leave, you may have switched sides or at the very least considered the other side, just from the completeness of his explanations.
More information about Professor McCaffrey can be found on his departmental website.
Professor Lance Bosart is a Distinguished Professor of Atmospheric and Environmental Sciences. He received his Ph.D. from the Massachusets Institute of Technology in 1969 and has been at the University at Albany since then. Professor Bosart has worked as a research mentor with graduate and undergraduate students for many years, and notes: One of the lasting benefits to students who participate in undergraduate research projects is that they learn to work independently while taking more responsibility for their own education. The end result of the research experience is that students develop more self confidence and gain a better perspective on possible career pathways of interest to them. Likewise, the knowledge gained from the undergraduate research experience can be leveraged onto future educational and career opportunities.
Professor Bosart has broad interests in planetary-scale, synoptic-scale, and mesoscale meteorology. He works on a variety of multiscale (time and space) research problems that relate to the weather and climate of higher- and middle-latitude regions as well as the tropics, with a focus on winter storms, hurricanes, organized convective systems, and the predictability of individual flow regimes. His recent publications include:
Bosart, L. F., A. C. Wasula, W. Drag, and K. Meier, 2008: Strong surface fronts over sloping terrain and coastal plains. Fred Sanders Monograph, L. F. Bosart and H. B. Bluestein, Ed., Meteor. Monogr., American Meteorological Society, 33, No. 55, 35-86.
Galarneau, T. J. Jr., L. F. Bosart, C. A. Davis, and R. McTaggart-Cowan, 2008. Baroclinic transition of a long-lived mesoscale convective vortex. Mon. Wea. Rev., 137, 2, 562-584.
Srock, A. F., and L. F. Bosart, 2009: Heavy precipitation associated with southern Appalachian cold-air damming and Carolina coastal frontogenesis in advance of weak landfalling tropical storm Marco (1990). Mon. Wea. Rev., 137, 2448-2470.
One of Professor Bosart's honors students wrote: Dr. Bosart is the most intelligent person I've ever met. His passion for the material he teaches is evident everyday, inside and outside the classroom. Dr. Bosart has inspired me to keep learning and broadening my horizons. I wouldn't be half the atmospheric science student I am without his help and guidance.
Additional information about Professor Bosart is available on his department webpage.
Professor Laurie Feldman (Department of Psychology) received her Ph.D. in language and psychology from the University of Connecticut in 1980. After brief periods at Dartmouth College and the University of Delaware, she arrived at UAlbany in 1990. Her research focuses primarily on how language users store and understand complex words and how they create new ones. Her work spans native language processing of several languages with very different structures, such as Hebrew, Serbian, Chinese, and English. Her work contributes to the current debate in cognitive science concerning the cognitive abilities that underlie linguistic processing and whether they are general or specific to language. Some of Professor Feldman's recent publications include:
Feldman, L. B. and Aronoff, M. (2004). Morphemes. In W. E. Craighead and C. B. Nemeroff (editors in chief.), Concise Encyclopedia of Psychology and Neuroscience, Third Edition. New York: John Wiley & Sons, Inc.
Feldman, L. B., Soltano, E.G., Pastizzo, M., & Francis, S. E. (2004). What do graded effects of semantic transparency reveal about morphological processing? Brain and Language, 90, 17-30.
Feldman, L. B. (Ed.). (1995). Morphological Aspects Of Language Processing. Hillsdale, NJ: Lawrence Erlbaum.
Professor Feldman notes: Whether in the classroom or the lab, teaching is fun when there is mutual respect between student and professor and when students strive to be actively engaged in their own learning.
About her, one of Professor Feldman's honors students wrote: Professor Feldman is very friendly and helpful. She always has a positive attitude, is easy to work with, challenges the honors students to think creatively and optimistically, and helps flesh out ideas and cause us to think more intelligently about them.
Additional information about Professor Feldman is available on her department website.
Professor Raymond K. Van Ness (School of Business) was a business executive for 20 years before becoming a full-time professor. He is coordinator of the capstone course for the School of Business and he works with undergraduate, graduate, and doctoral students. He received his Ph.D. from Union University & Institute (2001) and joined the faculty at U-Albany in 2002. He divides his research into two distinctive categories: (1) challenges, strategies, relevance, and performance of collegiate schools of business; and (2) challenges, strategies, governance, and performance of corporations.


Professor Van Ness's recent publications include:
Collegiate Schools of Business: Now What? Thoughts of Generational Cohorts, Van Ness, R., Ferrara, Samuel, & Gozu, Cuneyt (2012), Journal of International Management Studies, 12 (4), 46-59.
B-School Identity Crisis: Student Beliefs May Be An Antidote, Van Ness, R. K., Ferrara, S., Van Ness, R. J., & Hughes, B. (2010), Review of Business Research, 10 (3), 53-65.
Board of Director Composition and Firm Financial Performance in a Sarbanes-Oxley World, Van Ness, R., Miesing, P., & Kang, J. (2010), Academy of Business and Economics Journal, 10 (5), 56-74.
Professor Van Ness believes a shift toward a kinder, more ethical and sensitive society is possible when professors invest quality time with students since they are destined to be tomorrow's decision-makers. Further, he believes professors are immediately rewarded with a sense of accomplishment as they watch the learning process unfold and observe students growing as scholars. He writes: "Of the many rewarding experiences I have had at our University, none has been more gratifying than the opportunity to work with the outstanding young people in the Honors College program."
One of Professor Van Ness's students writes: Dr.Van Ness, is not only an outstanding professor who will go to great extremes for all of his students, but also an amazing person who has immensely impacted my college career. Dr. Van Ness has influenced and inspired me not only as a student of business, but overall as a person. Dr. Van Ness currently is my honors thesis supervisor, and mentor. His patience and wisdom have helped me write a better thesis and have helped me strive for more within myself.
More information about Professor Van Ness can be found on his departmental webpage.
Professor Angie Chung (Department of Sociology) received her B.A. in Sociology from Yale University and her Ph.D. in Sociology from the University of California at Los Angeles in 2001. She was a postdoctoral fellow at the Social Science Research Council at the University of California at San Diego and joined the faculty of UAlbany in 2002. Her research is broadly focused on immigrants and their children, especially within the context of organizational politics, ethnic communities, 2nd generation racial/ ethnic identity formation, and intergenerational relationships. She is also embarking on new projects on the globalization of higher education and international students from East Asia.
Some of Professor Chung's recent publications are:
Angie Y. Chung. At the Heart of Culture: Ethnicity and Emotion Work Among Children of Asian Immigrant Families. In contract with Rutgers University Press.
Angie Y. Chung. 2013. "From Caregivers to Caretakers: The Impact of Family Roles on Ethnicity Among Children of Korean and Chinese Immigrant Families." Qualitative Sociology 36(3): 279-302.
Angie Y. Chung, Irene Bloemraad, and Karen Tejada. 2013. "Reinventing an Authentic 'Ethnic' Politics: Ideology and Organizational Change in Koreatown and Field's Corner." Ethnicities 13(6): 838-862.
Angie Y. Chung. 2007. Legacies of Struggle: Conflict and Cooperation in Korean American Politics. Palo Alto, CA: Stanford University Press.
For several years, Professor Chung has taught an honors college course "Contemporary Immigration and the Second Generation." Professor Chung notes: I find working with Honors College students one of the most inspiring, educational, and enjoyable experiences of my career. It is not always the case that university professors have the opportunity to interact and get to know personally all their students, especially such highly-motivated students from such diverse disciplines and backgrounds. My hope is that after taking my class, students feel confident to take on future challenges, open to engaging in new experiences and ideas, and inspired to become educated and socially conscious citizens of the world.
About Professor Chung, one of her students writes: Professor Chung is reliable, knowledgeable, helpful, and dedicated. She balances a family along with all of the work she has. All in all, she inspires me as an example of the woman I want to be, a mix of a career woman, a family woman, and a socially aware person.
More information about Professor Chung is on her departmental webpage.
Professor Ross Lazear (Department of Atmospheric and Environmental Sciences has been an instructor in the Department of Atmospheric and Environmental Sciences at the University at Albany since 2008. Originally from Minneapolis, Minnesota, he received his Bachelor's and Master's degrees in Atmospheric and Oceanic Sciences from the University of Wisconsin, Madison in 2005 and 2007. While a graduate student at Wisconsin, Professor Lazear had the opportunity to lead his own lab section in Dr. Jonathan Martin's introductory atmospheric science class. This experience inspired him to want to be a teacher and helped land him a teaching position at the University at Albany.
At the University at Albany, Professor Lazear teaches undergraduate courses in synoptic-scale weather analysis, forecasting, and severe weather. He also runs local forecasting contests, advises undergraduate research, works with the National Weather Service in coordinating the undergraduate internship program, and runs the department's weather map room. Ross also loves forecasting and experiencing extreme weather, and had the opportunity to "chase" Hurricane Katrina along with several Great Plains severe weather outbreaks.
Professor Lazear notes: I love teaching atmospheric and environmental science majors. I'm lucky that I get to teach courses on weather forecasting and severe weather. The vast majority of students in our department have had an infatuation and contagious enthusiasm about the weather since they were kids, and being able to teach them how and why the weather phenomena they are so interested in actually occur is what makes my job so rewarding. Additionally, being able to relate concepts taught in class to the current or forecast weather in Albany on a day-to-day basis makes every day fun and exciting.
One of Professor Lazear's students notes: It is impossible to take a class with Ross and not fall absolutely in love with meteorology (and if you don't, you're in the wrong major!) He brings so much passion, enthusiasm, and humor to his lectures that coming to class becomes something his students look forward to. In addition, he makes the material so easy to understand without ever dumbing it down. If you're having trouble with the lab computers or just want to chat about the weather, he's always happy to take time out of his schedule for you, even if you're not in any of his classes.
More information about Professor Lazear
is on his department's website
.